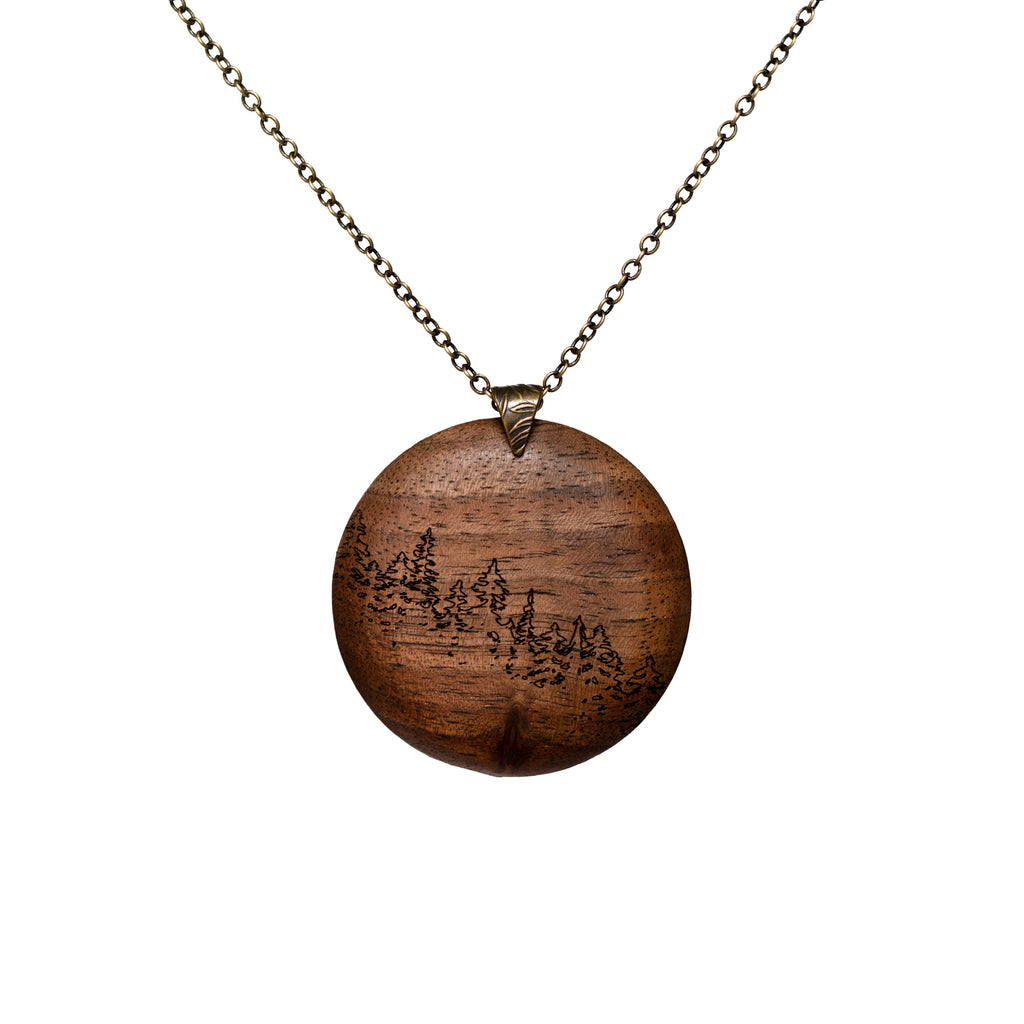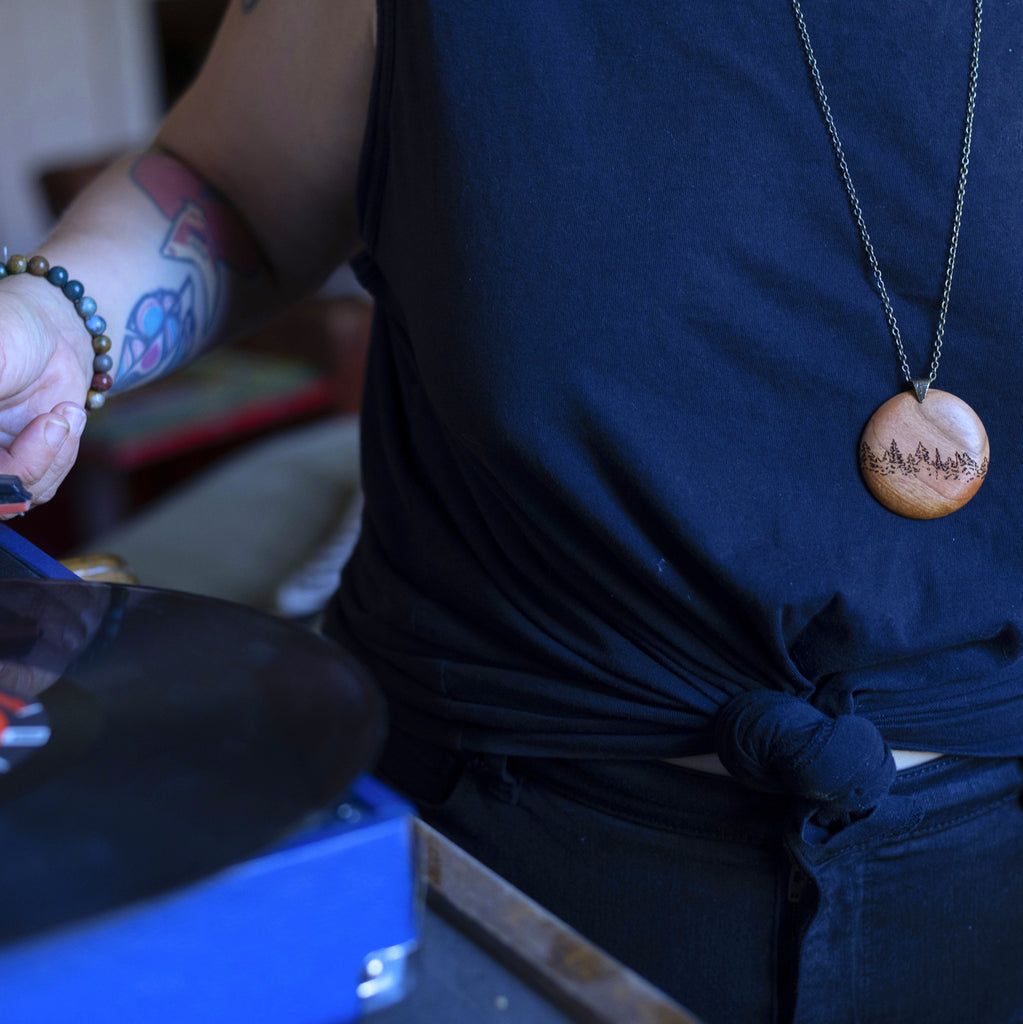 $41.00
$0.00
Treeline Necklace - Large
Forest Treeline Large Pendant Necklace, from the Horizons collection. 
Size: 2" diameter.
Material: Available in upcycled and locally sourced hardwoods:  Maple, Cherry and Walnut. All are adorned with an antique brass pinch bail with leaf motif and hung on a 30" brass chain. 
Description: Design inspired by the forests of the Boreal Shield.   The wood is lightweight &  grounding.
About Burnt Timber Art: Ethical and sustainable wood sourcing. Most of Burnt Timber products are created using upcycled or salvaged wood from areas close to home in Muskoka, Ontario. 
By procuring wood in this manner Keri-Lyn of Burnt Timber honors the trees from which this wood was harvested, using every bit and letting very little go to waste.
She operates from a small, rural workshop at my family home in Muskoka, Ontario where many windows allow for beautiful views of her big garden and surrounding forests which keeps her inspired and grounded. From what used to be a strictly solo creative process, with my latest endeavour into laser art, She welcomed the expertise of a small and mighty team whos talent has brought my vision to life.  And the Horizons Collection was born.
Check out more wood jewelry, hand burned wood art and signs at Burnt Timber Art